WELCOME! BIENVENUE! WILLKOMMEN! BENVENUTI! WITAJ!
BEM-VINDOS! BIENVENIDOS! 欢迎! SWAGAT!
Lollipops is open Monday - Friday from 7am until 6pm, providing high quality childcare for children aged from 3 months to school age.
Walk into Lollipops and you will experience the genuine warmth and friendly feel shine through, as you see our happy children busy learning through play. The children are involved in inspiring and stimulating activities and there is plenty for them to do, as our nursery is packed full of exciting resources and enthusiastic, caring staff.
Introduction
Lollipops Nursery has been open since August 2005 and is run by myself, Lorraine Rawlings alongside my dedicated staff team.
I have been caring for children for the last 23 years, starting off as a registered child minder. It was in 2005 that I took the leap from looking after 6 children to 56!
After 18 months of opening we were operating to full capacity with a waiting list of over 12 months. With this in mind we decided to expand and are now able to offer up to 86 places per day.
Naturally I am very proud of the nursery and proud of the children and staff in it, who are the best evidence for what the nursery cares about; quality of education, care of individuals and a warm, friendly and safe environment for babies and young children.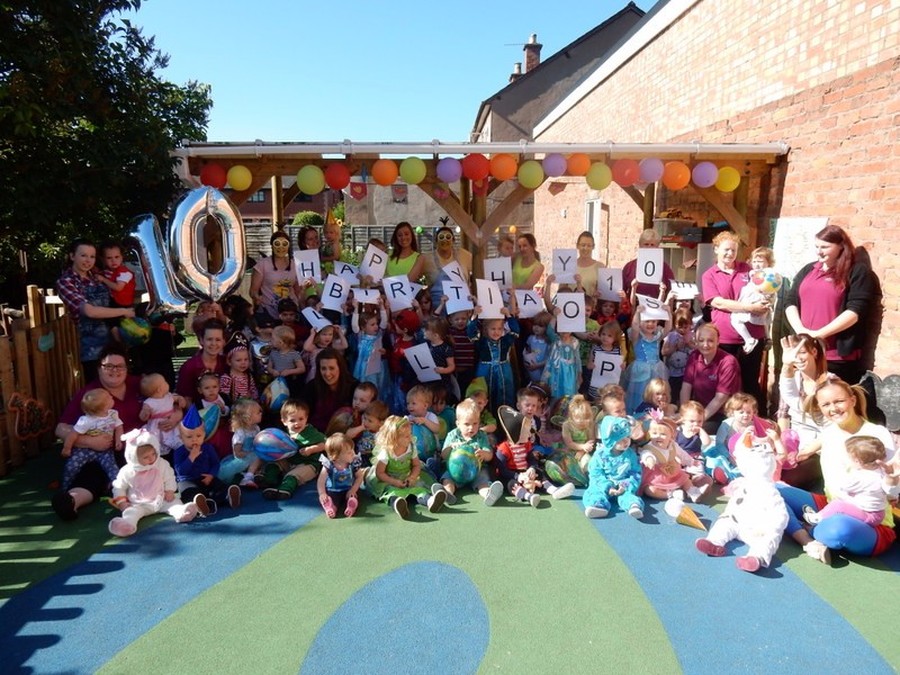 news :
PLEASE NOTE OUR WEBSITE IS CURRENTLY UNDER CONSTRUCTION !!!
We are pleased to announce that we are able to offer show arounds during nursery time.
Comments (1)
Show Comments
Carrie - Anne Symonds
(about a decade ago)
My son has been with lollipops since he was 6 months old . He is now 3 ! He loves going to nursery especially seeing the staff and his friends as he calls them "the guys" . It's a greatxx Carrie